Tinkerbell
Sightings: Tinkerbell was the jealous pixie/fairy who glowed brightest for Peter Pan. Her voice sang like a tinkling bell and a sprinkle of her pixie dust could make you fly. Tinkerbell is traditionally staged as a flying point of light beamed from offstage. She was called Tinker Bell because she mended the pots and kettles, a tinker is a tin worker, and with her magic wand led Peter Pan through the ins and outs of Never Never Land reminding us of a time in everyone's childhood when danger and adventure lured us into the possibilities of the imagination to believe in Fairies, to this day she is one of our greatest influences to search out and find.
Great illustrators like Brian Froud and Myrea Pettit as well as Disney have sought to create their own characterisation of the personality of Tinkerbell, who in some countries like Sweden is also affectionately called 'Tingaling'.
Best time: Any time, through the popularity of the success of Sir J.M Barrie's story of Peter Pan bequeathed to The Great Ormond Street Hospital for Sick Children in London. In the story if not enough people believe in fairies, Tinker Bell will die from drinking poison. The resulting plea by Peter calling out to children everywhere to sustain her, is a moment of childhood realisation that Tinkerbell should be immortal and is just too hard to believe especially as Peter has an everlasting childhood in which real death and sadness cannot exist. Long live Tinkerbell is the cry and has meant that many versions of this little fairy has inspired artists all over the world to create their own 'Tink' and for many children this is their introduction to the wonders of Fairyland. Any sparkle or unexpected flash of light can be associated to the speeding Tinkerbell, but it is only when tinkling bells are heard that this could be a genuine sighting. Is to die an awfully big adventure? Most children remember starting to cry knowing that they were unable to save Tink in spite of Peter's pleading for them to believe in Fairies. Yet one cannot wonder that this is not fantasy, the power lies in the fact that human beings all tend to search for that which we can no longer have, and share these emotions reminding us of when anything can be believed and make-believe is real.
Habitat: Worldwide if you believe, and Never Never Land
Likes: Tinkerbell is a free spirit, she is what she is, says what she says and doesn't give a care what others may think, and seems happy to tell people they are a silly ass. She does however endear herself to everyone in spite of her jealous ways and spiteful character. She would lay down her life for Peter and finds it difficult to compete with his attention to other adoring female company.
Dislikes: Tinkerbell is jealous of other females, mermaids and Princess Tiger Lily and Wendy. Her possessiveness is not a good characteristic and will lead to downfall!
Type: A Tinkerbell type fairy is not always bad, sometimes they are all good. Fairies have to be one thing or the other, because being so small and always on the move they unfortunately have room for one emotional feeling only at a time.
Wings: Hard to see just a beating fast beam of light, an excess of energy and sparkle of lights Tinkerbells move at great speed.
Names: Tink and Tinkerbell
Warning: Beware!Tinkerbell can be consumed with hatred and the vindictiveness of a jealous woman. She has very naughty streak like wanting to pull hair, or pinching savagely and using offensive language, she can cast off all disguise of friendship.
Friends: Peter Pan, James, Mark, Marilyn, Margaret, Julia, Hook, Silvia, Jack, George, Peter, and Michael, Elsa , Glynis, Hayley, Maggie, Eva, Jean, Mary, Sandy, Cathy, Mia, Nina, Pauline, Sandy, Maude, Sylvia, Betty, Geraldine, Petula ( many of these are names of those famed for having acted Peter Pan though now new fairy friends are being introduced by Disney) Bess, Beck, Rani, Lily, Vidia, Prilla, Fira, Iridessa, Luna, Violet, Fawn, Motherdove, Silvermist, Iris, Rosetta,Terence.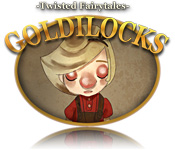 Tinkerbell - Page 2 >>